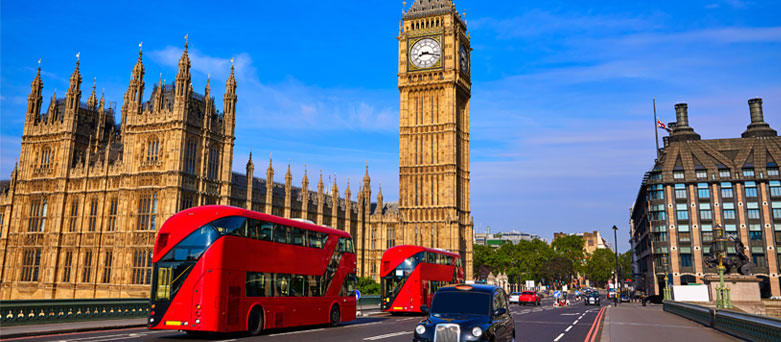 Useful Information
The United Kingdom (UK) has one of the largest economies in the world and is made up of four countries: England, Scotland, Wales and Northern Ireland.
The UK is one of five permanent members of the UN Security Council and a founding member of NATO and the Commonwealth.
Known for its vibrant cities, culture, nightlife, shopping and beautiful green countryside, the UK has no less than 25 UNESCO World Heritage Sites including Stonehenge and the Tower of London.
Throughout the UK there are plenty of attractions and places to visit, from Buckingham Palace, the monarchy's official residence in London, to the home of the Beatles in Liverpool. Whatever you are interested in, you can guarantee that there is always something new to discover.
The UK can also account for some of the most renowned medical institutions. Work within the healthcare sector is dominated by the National Health Service (NHS), which is one of the biggest employers of medical professionals in the world. Add to this some of best private medical institutions and it is evident why the UK is one of the most desirable places to work.
Global Medics can help you secure permanent or locum doctor jobs throughout the UK. Our team is on hand at every step of the process from supporting you with your registration to helping you settle in and work in the UK.