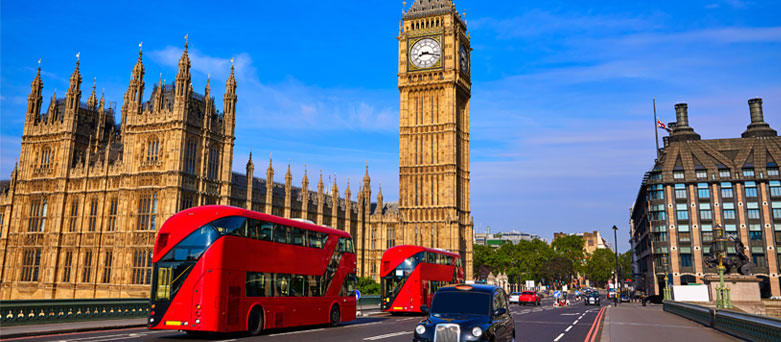 Getting Around
Britain has an extensive rail network that reaches all areas of England, Wales and Scotland.
By Train
It can prove expensive using the railway. However there are many types of tickets and railcards available. Usually if you book a seat at least a week in advance of travel the cost is considerably cheaper. Almost all cities and towns have their stations located in the centre of town so trains can be a convenient and comfortable way to explore the UK.
By Coach
Travelling by coach is usually cheaper than by train. However, the journey time can be longer as coaches sometimes make many stops and time keeping can also be affected by congested roads. Like trains, coaches cover the entire country.
By Car
The Britain's drive on the left hand side of the road. Motorways reach all over England, Scotland and Wales but can get congested at busy times of the year (Christmas, Bank Holidays etc). You must possess a Driver and Vehicle Licensing Agency (DVLA) approved license to drive or hire a car in the UK.