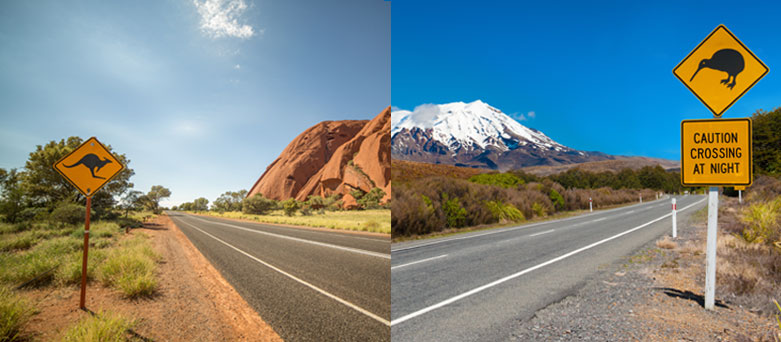 General Practice Jobs in Australia and New Zealand
As a leading international medical recruitment provider with offices in Australia, New Zealand, the United Kingdom and Ireland, Global Medics is ideally placed to help you relocate down under!
We currently have a huge range of opportunities for GPs right across Australasia, so whether you prefer a coastal, country or a city lifestyle in either Australia or New Zealand, we will have something to suit. By getting to know you, we personalise the experience and can tailor positions to accommodate all your needs.
We understand that relocating to the other side of the world can be daunting. Our experienced consultants will work closely with you to understand your needs and make the transition as easy as possible, from beginning to end and offer ongoing support once you arrive. We can provide you with first-hand knowledge about the area and ensure you and your family get all the support you need with your relocation.
Let us help you make the professional career decision that could change the way you live your life!
Benefits include:
Fantastic salaries

Specialist service – your own dedicated consultant
Hassle free – we will coordinate interviews, negotiate contracts and assist with registration and visa needs when necessary
Arrive on time – all travel and accommodation arranged by us based on your needs
Twice weekly payroll – we make sure that you get paid on time at your convenience
Testimonials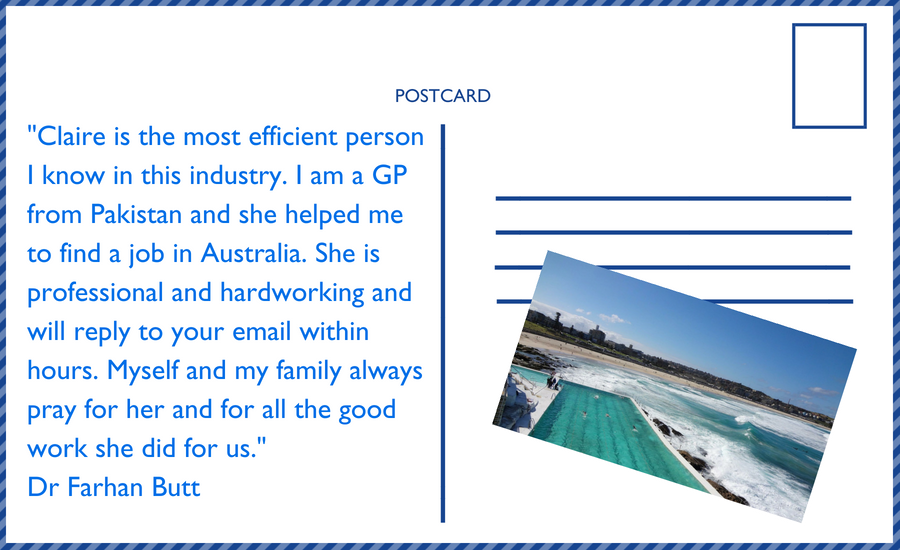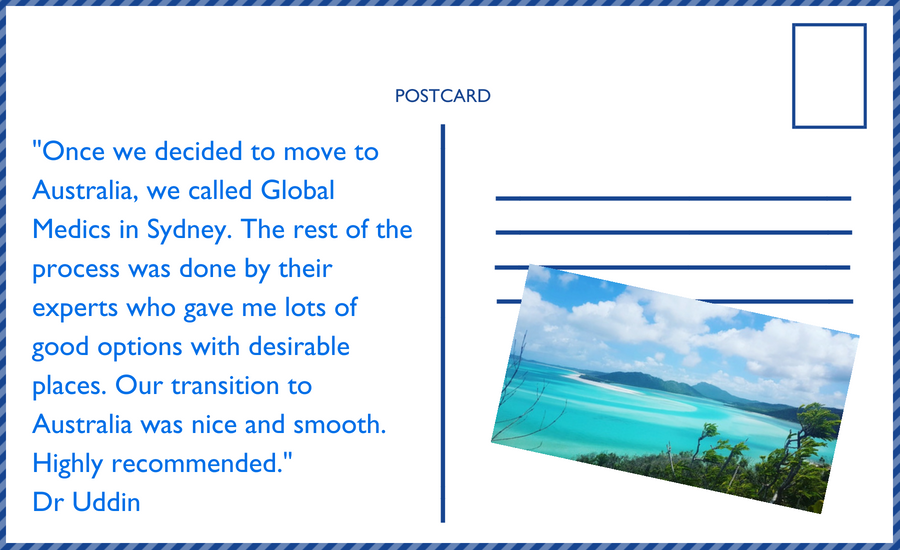 Learn more:
Read interviews with GPs who have already made the move 'down under':
Download handy guides to living and working in Australia and New Zealand to give you an insight into life on the other side of the world.